Grand Teton National Park-Fall
(NOTE::This is not the rendezvous trip)
5 Days 4 nights
Maximum Group Size: 5
DATES: NEXT: TBD
COST: $1,299
Price is per person. Accommodation is not included in the cost. Airfare to & from Jackson Hole is not included in the expedition cost.
**There will be rooms blocked off at the Jackson Lake Lodge in GTNP. Wild Summit attendees will be granted a special rate.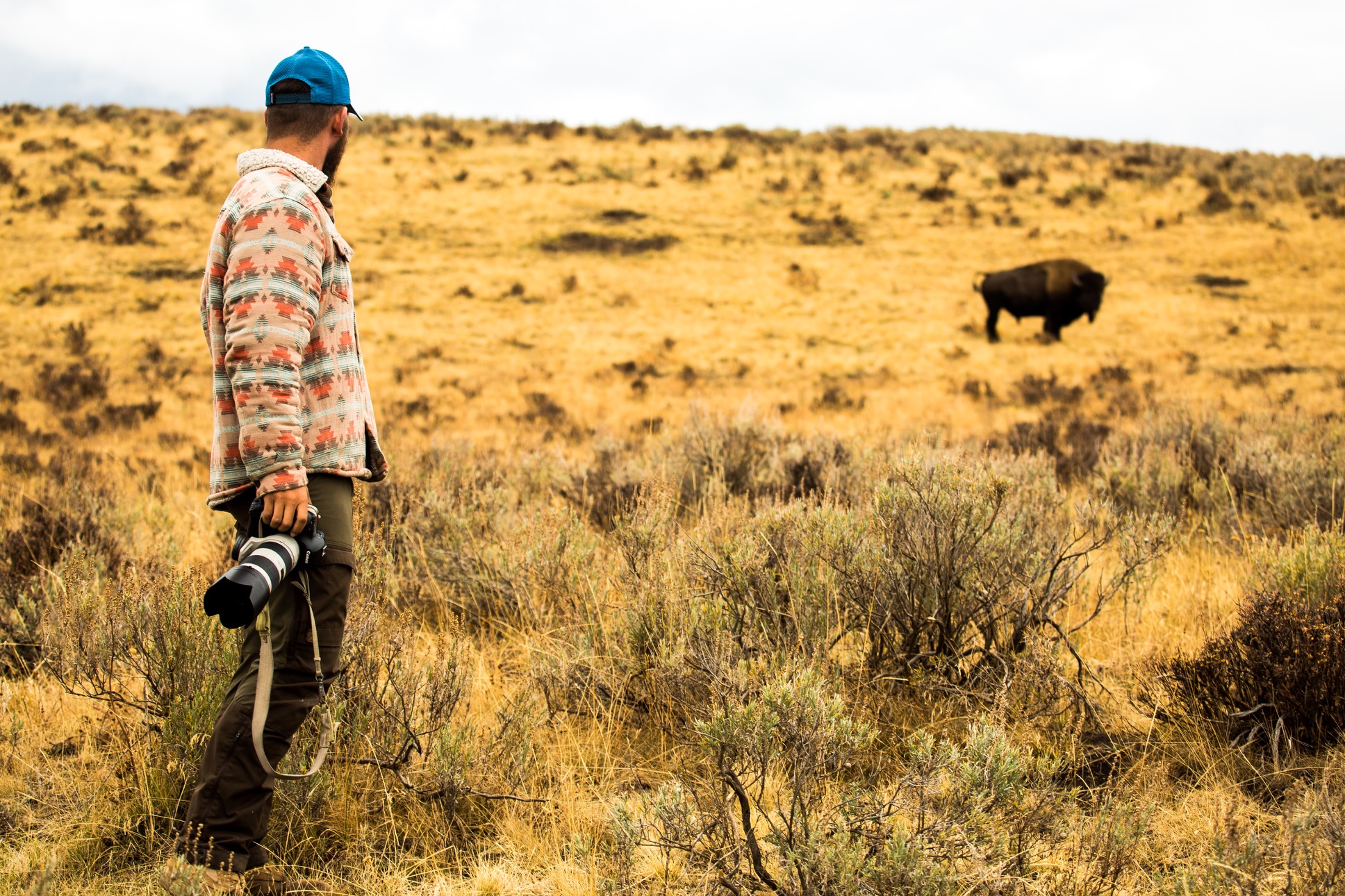 Wyoming, USA
The Wild Summit Experience
Accompanied by a naturalist, you will search for native wildlife of the GTNP area.
Be chauffeured and guided along your intricately designed route. Designed to maximize your sightseeing/picture taking in the allotted time.
Learn the ins and outs of capturing scenes and wildlife in the field with an expert photographer.
Learn how to edit your images in Adobe Lightroom and perfect the "camera to print" process.
Make new friends and network with other photographers
On This Trip
Fall is an amazing time for wildlife viewing especially for the deer family. We'll keep an eye out for mule deer, elk and moose.If we're lucky the bison herd will be in proximity. This will grant us some combination shots with the Tetons in the background. In addition to our plentiful wildlife, we will combine the trip with capturing the beautiful fall foilage in the area. The yellows, oranges and reds in the foreground of the majectic Teton range will produce images second to none in the fall time category.
Following our daily shoots we will have time to go over your images 1on1 and learn how to properly edit and export your images in Adobe Lightroom.
Camera Fundamentals (shooting on full manual mode)
Shooting RAW images vs JPEG
Capturing vertical and horizontal panoramas
Creating natural looking HDR images
Perfecting and editing your images in Adobe Lightroom
Your Guide:
Jay Kazen--published wildlife and landscape photographer. Jay is very knowledgable about GTNP and the neighboring area of Wyoming, Montana and Idaho. He will guide you to some of the most beautiful and iconic spots in the park. Once there, Jay will work with you 1 on 1 helping to frame, capture and edit your images.
What To Expect
This expedition is designed to accommodate guests for light to moderate activity. Almost all trails that you embark on will be at least be clearly identifiable. Some spots are steep grade and we may climb over a few obstacles to capture the most ideal shooting angle.
More Questions?